Aug 6-7, 2021 - "Full Circle": New Works by L. McLean and S. Skapski at The Gardens on Anderton - Comox, BC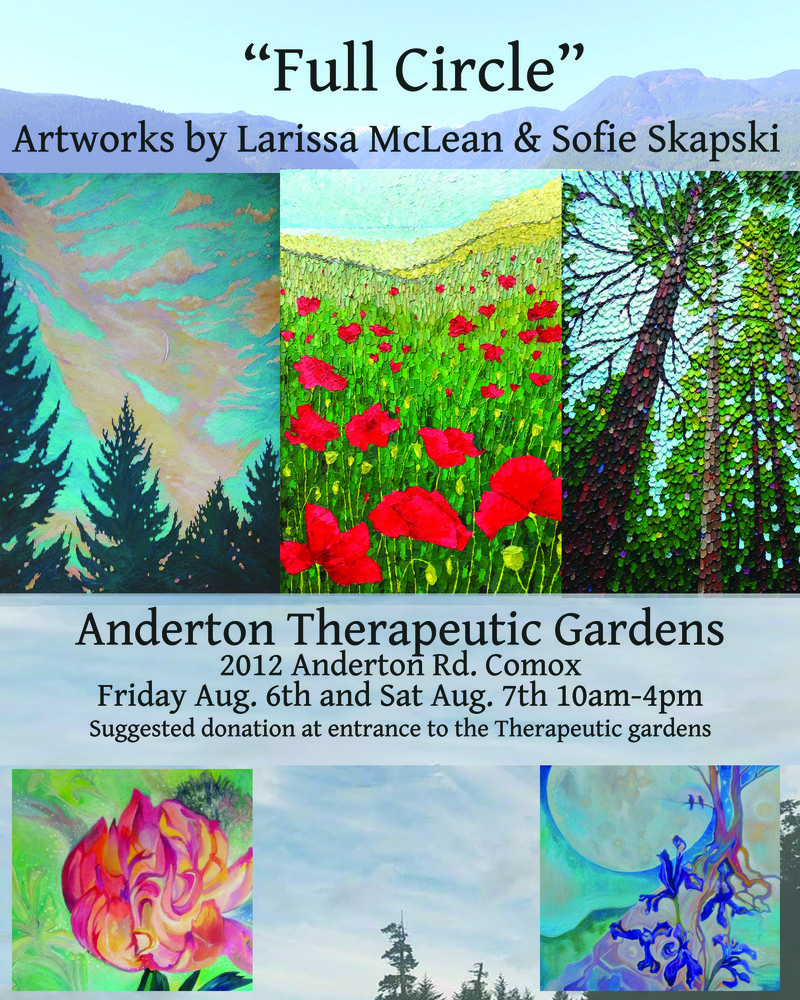 When things come full circle,
the act of paying attention draws you
into fragrant flowers, swaying trees,
bird song, the ebb and flow of the tide,
and the awe of moon cycles.

This connection with the natural rhythms of the Earth is reflected in
the paintings of Larissa McLean and Sofie Skapski.
Both life-long artists have a background in horticulture and an abiding
love of the natural world which they translate into evocative works of art.

Anderton Therapeutic Gardens
Friday August 6th and Saturday August 7th 2021
10am - 4pm
Map

Larissa's expressionist acrylic paintings and Sofie's highly textured oil
and cold wax works flow together in this display set in the tranquil beauty
of the Anderton Therapeutic Gardens.

Both artists will be on site for the entire show, demonstrating their work
and sharing their process. Art cards and prints and smaller works are also
available.

Hope to see you there!
-Larissa and Sofie